The art of giving made easy by undertøj
There's an art to finding the perfect gift.
And nothing can bring to life the passion for fashion like a gift from undertøj.
We have an eye for detail to give you the perfect gift.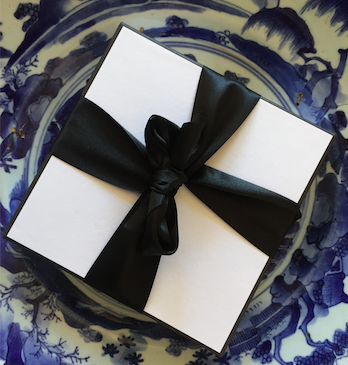 1. The box
Our iconic box is a present itself.
Exclusive and carefully prepared, with special attention to the smallest details.


2. Dutch design, Fair trade made
All our products are designed in the Netherlands and fair trade made.
Perfect to get into the right Christmas spirit.
3. We are here to help
Someone who helps you, giving you advice, who knows what suits you or to take away your doubts.
We'll be happy to help you and you can reach us via Facebook messenger or email.
4. Shipping
A small thank you for your order.
At undertøj orders in the Netherlands are delivered free in the month of December.
5. Payment
You pay your purchases in a secure environment.
About undertøj 
It all started in Amsterdam, as a straightforward idea: a beautiful boxershort,
no screaming logos and colors, which is always on sale and made in Europe. That's how 
the first collection Blanc & Noir of undertøj saw the daylight. The boxer fits under any
outfit, is made from the softest cotton with a touch of elastin and
has a classic, clean look. The partly handmade boxer has no labels ensuring extra comfort.
Also a fine and certainly not an insignificant feature is that the boxer is so
designed that you always look your best in, even after a day's work.